Sarasota-Area Residents Can Earn Brilliant Distinctions® Points With Our CoolSculpting® Treatment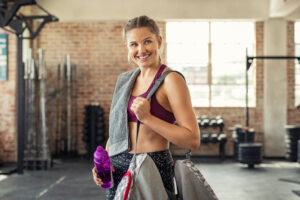 Sovereign Plastic Surgery — a trusted practice that's been serving the Sarasota, Florida, community since 2009 — is pleased to be a part of the Brilliant Distinctions® rewards program. Dr. Alissa M. Shulman performs CoolSculpting®, a nonsurgical fat reduction treatment that uses a revolutionary crystallization process to eliminate excess fat cells. Patients who belong to the Brilliant Distinctions® program can earn points for this treatment.
How Does Brilliant Distinctions® Work?
Brilliant Distinctions® is a rewards program where members earn points for purchasing certain products and having certain cosmetic treatments — including CoolSculpting® — performed. There are three tiers of membership:
Silver tier (0 – 599 points) — When you become a Brilliant Distinctions® member, you'll automatically be part of the Silver tier. For every 100 points you earn, you'll receive a $10 reward that you can use toward participating products and treatments.
Gold tier (600 – 1,199 points) — Once you've reached 600 points, you'll become part of the Gold tier. You'll earn an additional 50 bonus points for each treatment you have performed, and you'll even receive a digital gift.
Diamond tier (1,200+ points) — Brilliant Distinctions® members who reach 1,200 points become part of the Diamond tier, which entitles them to 100 bonus points for each treatment they receive. An added benefit is that Diamond members' points never expire.
Brilliant Distinctions® even has a mobile app, so you can access your account at any time, from anywhere. And, you'll even receive an extra 100 points for downloading the app and logging into your account. You can also receive bonus points for referring your friends.
For More Information
If you'd like to learn more about the Brilliant Distinctions® program or our CoolSculpting® procedure, contact Sovereign Plastic Surgery today. Our office, which is conveniently located next to Sarasota Memorial Hospital on Arlington Street, is open on weekdays from 8:30 a.m. until 4:30 p.m. Just let us know a date and time that fits into your schedule, and we'll be happy to arrange a consultation with Dr. Shulman.